Rhonda Nichol is the Manitoba Liberal candidate for Kirkfield Park in the upcoming provincial by–election. A nurse and educator in Manitoba for over 33 years, Rhonda has devoted her life to improving the lives of Manitobans.
In her career, she has worked in a variety of settings, from the Emergency Room to Oncology and Surgery, and has always been an advocate for her patients.
As a Clinical Education Facilitator, Rhonda had the opportunity to share her passion for nursing with students, and in her current role in Clinical Trials and Research, she is constantly working to find new and better ways to care for patients.
Seeing firsthand the struggles that our healthcare system faces in her career which has spanned a variety of settings – from the Emergency Room to Oncology and Surgery –Rhonda understands that we need to invest in our healthcare system to make it strong and sustainable for the long term.
Improving health care in Manitoba is important to Rhonda and she is committed to investing in prevention, removing the surgical procedure waitlist, mandatory overtime for nurses, making prescription drugs more affordable, and improving access to mental health services.

Rhonda will also fight to make life more affordable for Manitobans by lowering taxes and making post-secondary education more affordable through increased supports and grants for students.

As a mother and grandmother, Rhonda knows how important it is to have a healthcare system that works for everyone. That's why she's committed to making sure that seniors can stay in their homes longer, that families have access to affordable childcare, and that everyone can get the care they need when they need it.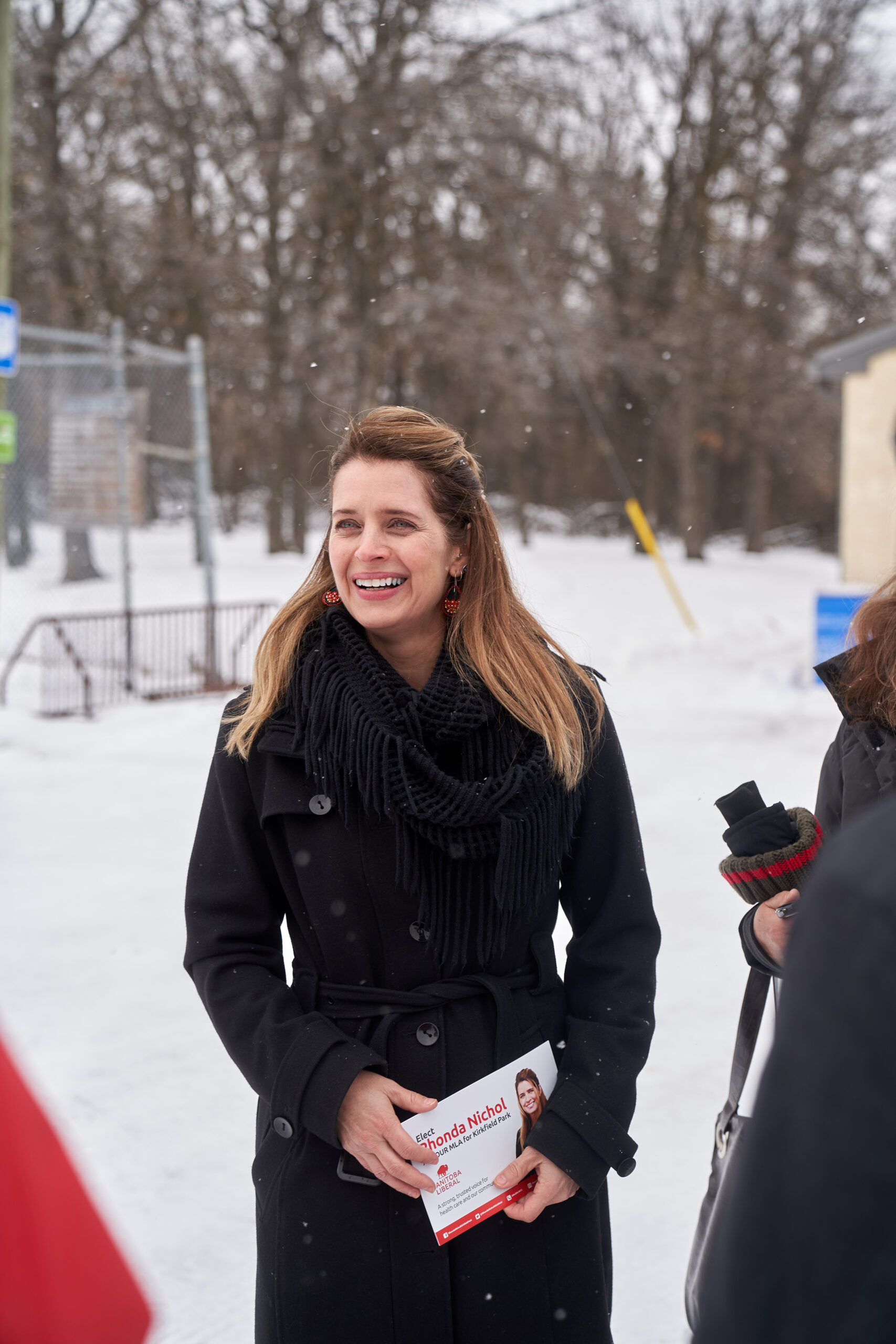 From fi
xi
ng
o
ur
heal
th ca
re syste
m to makin
g li
fe more
affo
r
d
able
,
Rh
ond
a is
committe
d to mak
ing
Kirkfiel
d
P
a
rk a bett
er p
lace for a
ll Mani
toba
ns a
nd will
figh
t to
mak
e a dif
ference
i
n the li
ve
s o
f
all
M
anitoba
ns.
Support Rhonda's Campaign
The Manitoba Liberal Party takes pride in this bedrock principle: we govern and work for everyone.
No matter where you live, or what your story is, if you are a Manitoban – we will work for you.
We stand for your right to dignity, justice, independence, and to a democratic say in your own community.
We stand with you.